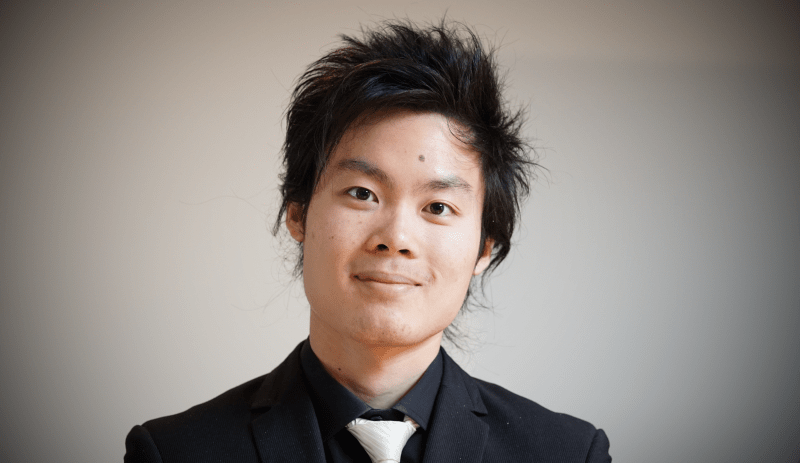 Hanford is an Honours student at the Sir Zelman Cowen School of Music , Monash University, under the tutelage of Joel Crotty and  Tamara Smolyar , internationally recognised performer and educator. He has studied with many great pianists and organists throughout his career including Peter Hurley (Melbourne Conservatorium), Mel Waters (Melbourne Conservatorium), and John O'Donnell (Monash University). Additionally, he has performed for renowned pianists such as Anatoly Documentov(Russia) , Lisa Moore(USA), Stephen Hough(UK),  and Max Cooke(Aus) .
In 2013, Hanford won the Melbourne High School Organist Prize. Following that, he has been regularly performing in churches around Victoria hoping to amplify the efforts of the Australian and New Zealand College of Organists in establishing a vibrant concert attending experience. In 2014 and 2015, he was appointed organ scholar at All Saints' East St Kilda Church and from those two years, accumulated invaluable knowledge and experience of liturgical music and choral direction. Currently, Hanford is the organ scholar at St John's Toorak .
Hanford has been on a tour of twelve cities in China with the Australian International Opera Company as a pianist performing arrangements of Dvorak's Rusalka and Prokofiev's Peter and the Wolf. Shortly after, performed solo organ recitals at St Francis' and All Saints' to much delighted concert feedback on his choice of program and the execution of the works of Bach and Widor. In 2016, he won second prize at the Great Composers Competition Series in the 17th and 18th century music categories. In 2018, Hanford competed in the semifinals of the UCSI International Piano Festival and Competition in Kuala Lumpur. Hanford has performed in many locations in Victoria such as St Paul's Cathedral , Melbourne Town Hall , Melbourne Recital Centre , Duneira Estate , Deakin Edge , Abbotsford Convent , Robert Blackwood Hall,and live on radio 3MBS .  In April 2017, Hanford presented Saint-Saëns' Organ Symphony with the Monash Academy Orchestra as the organ soloist, followed by Carl Vine's Choral Symphony in May.
​
Download Resume